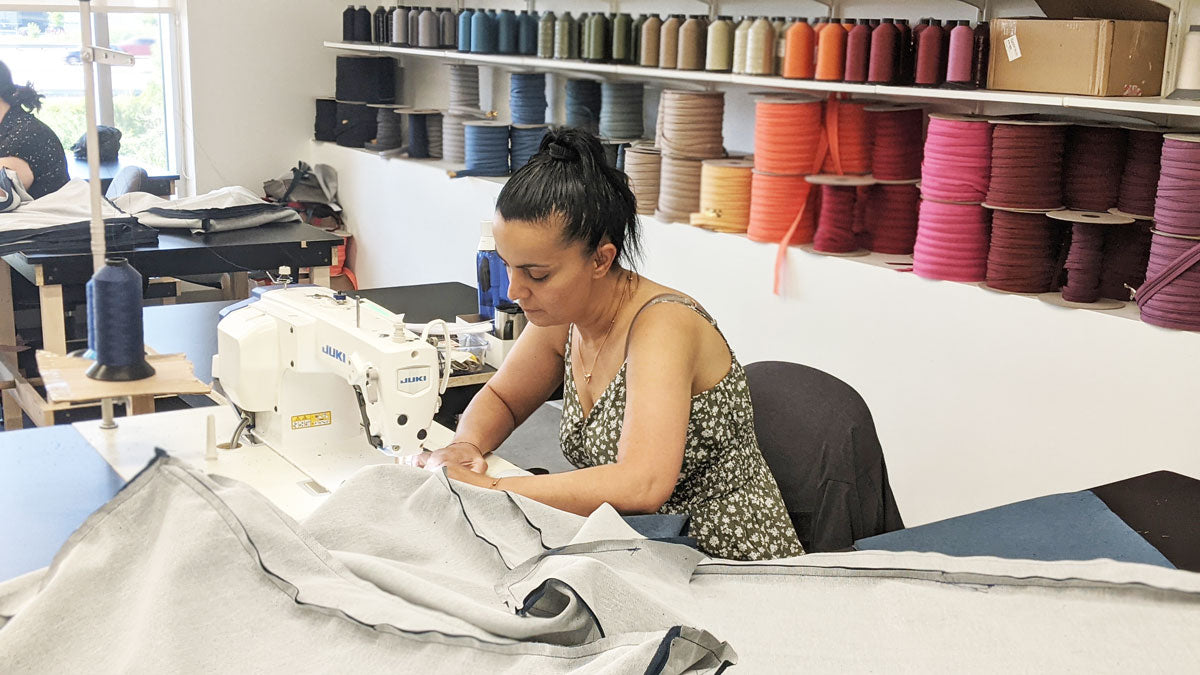 MANUFACTURING PROCESS
Made in Canada with ❤️
We are proud to be manufacturing in Canada not only because it supports the local economy, but also because it allows for faster iterations and constant supervision of the quality.
We talk directly to the seamstresses and brainstorm with them to improve our quality. We get to ask about their families, and share our successes all together.
Research and product development
Our concept and design was made in Montréal by Diana, not only one of our co-founders but a toy and product designer by trade.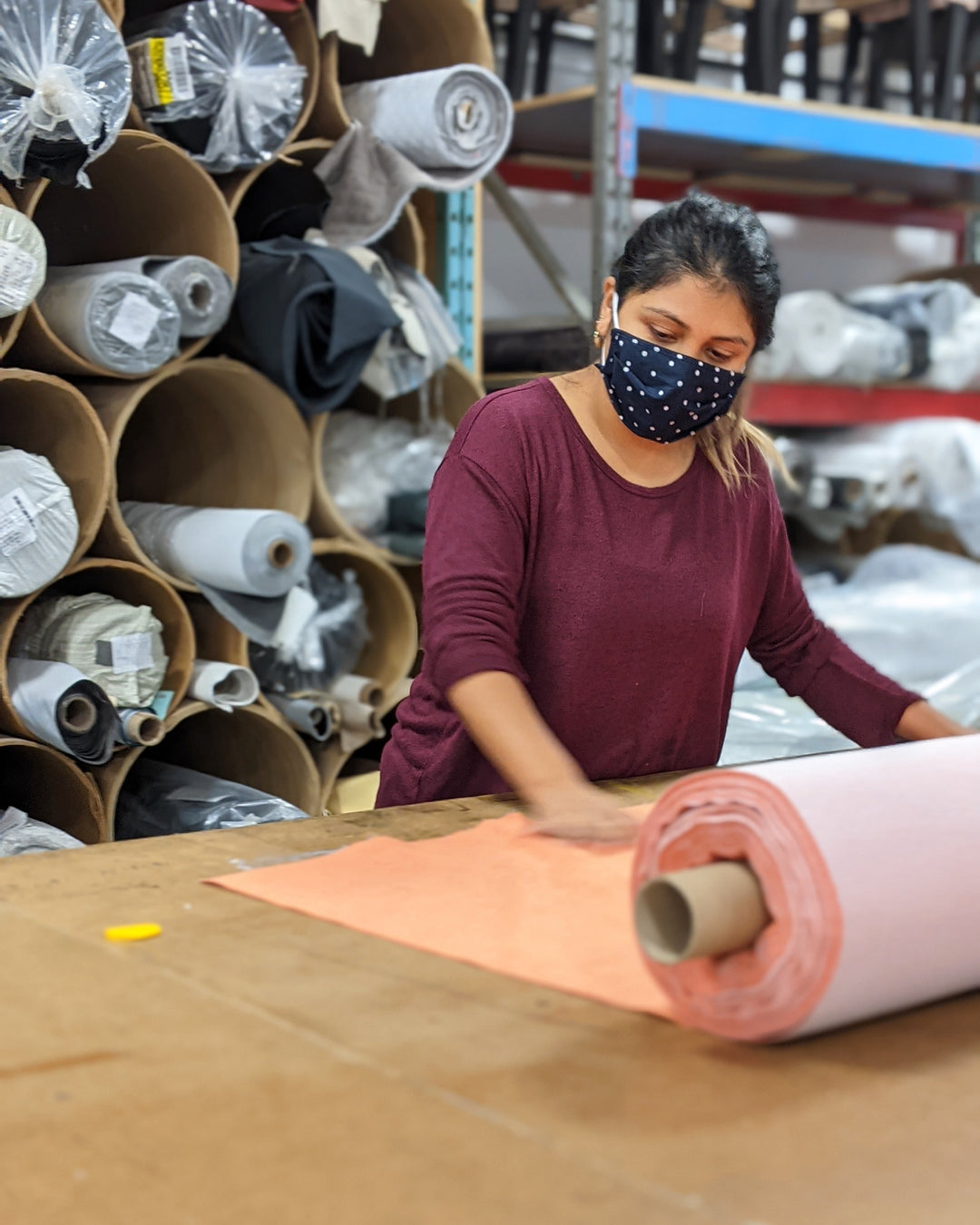 Pattern design & Cutting
Our seamstresses with more than 30 years experience in the furniture and upholstery industry drew the patterns to bring it to life and with the support of our very own top of the line electronic cutting table, we optimize fabric consumption to reduce waste.
Sewing our covers
Our team of seamstresses working within our offices in Laval, Québec then handles the process from beginning to end.
This not only guarantees constant product quality, it also gives us the ability to make adjustments on the spot when needed and to oversee quality control of the entire process.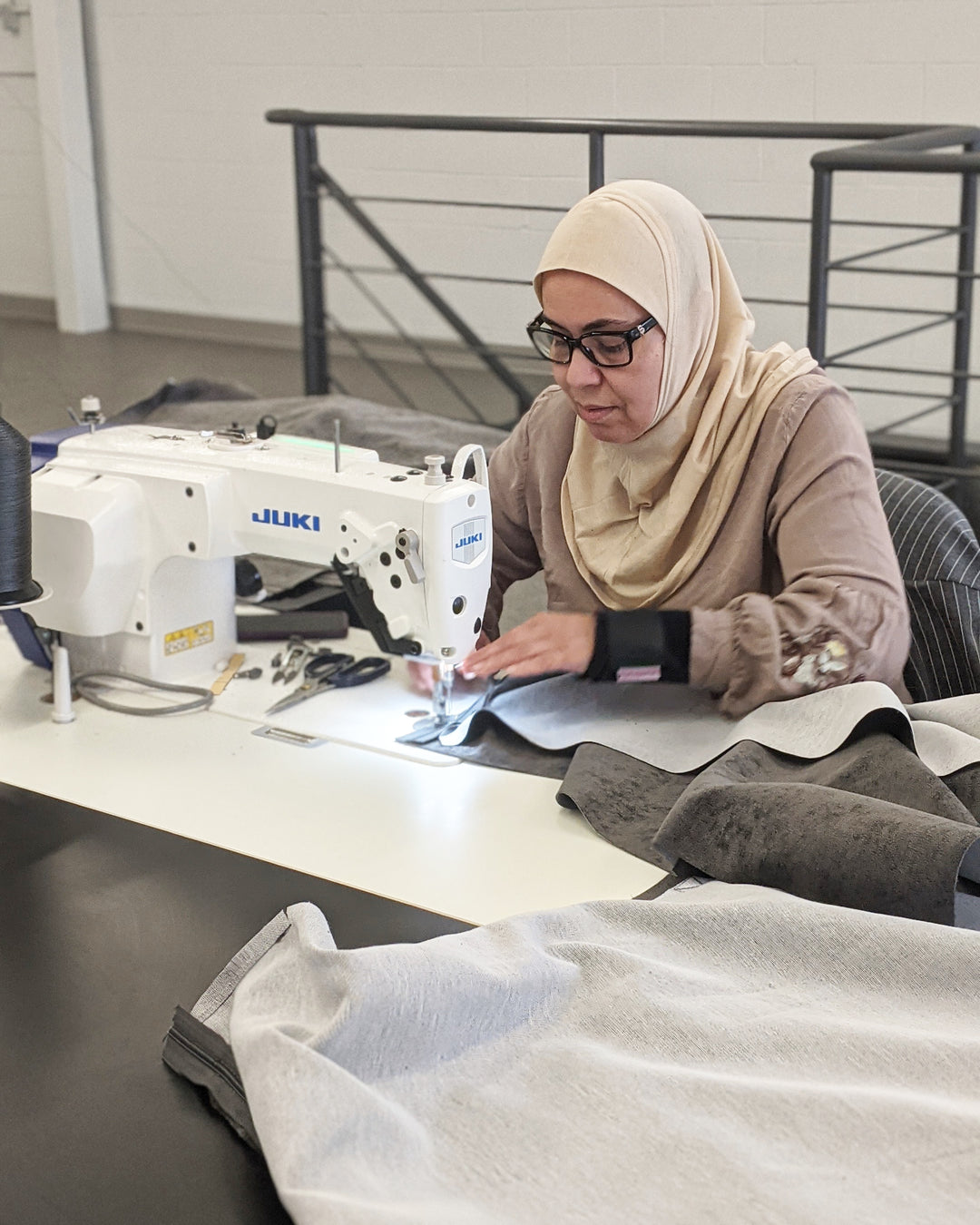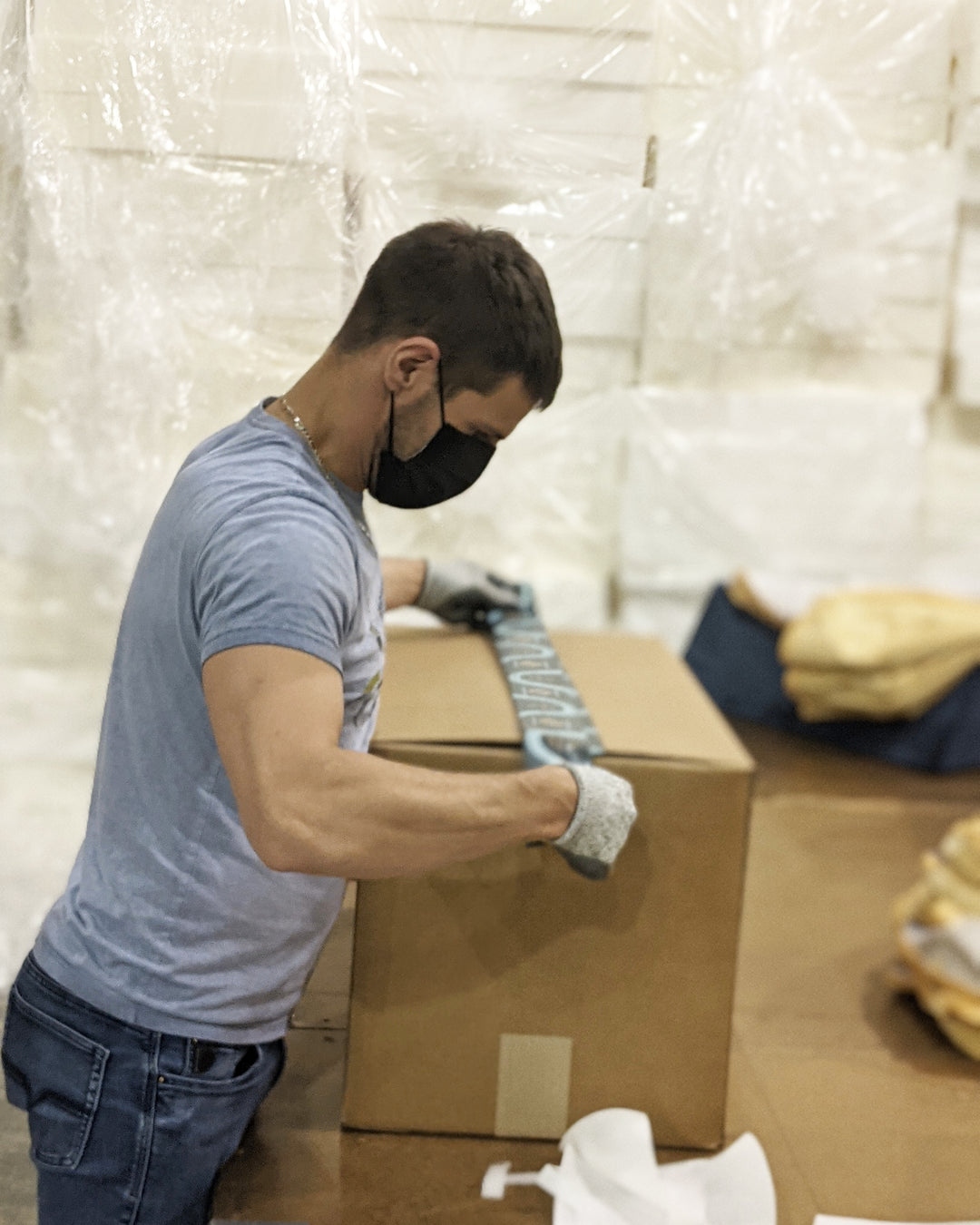 Quality control and packaging
We then fill your covers with foam, verify the zipper tuck safely and prepare your shipment to go!
We keep everything local as our way of encouraging the Canadian economy and of supporting our fellow business owners across the country.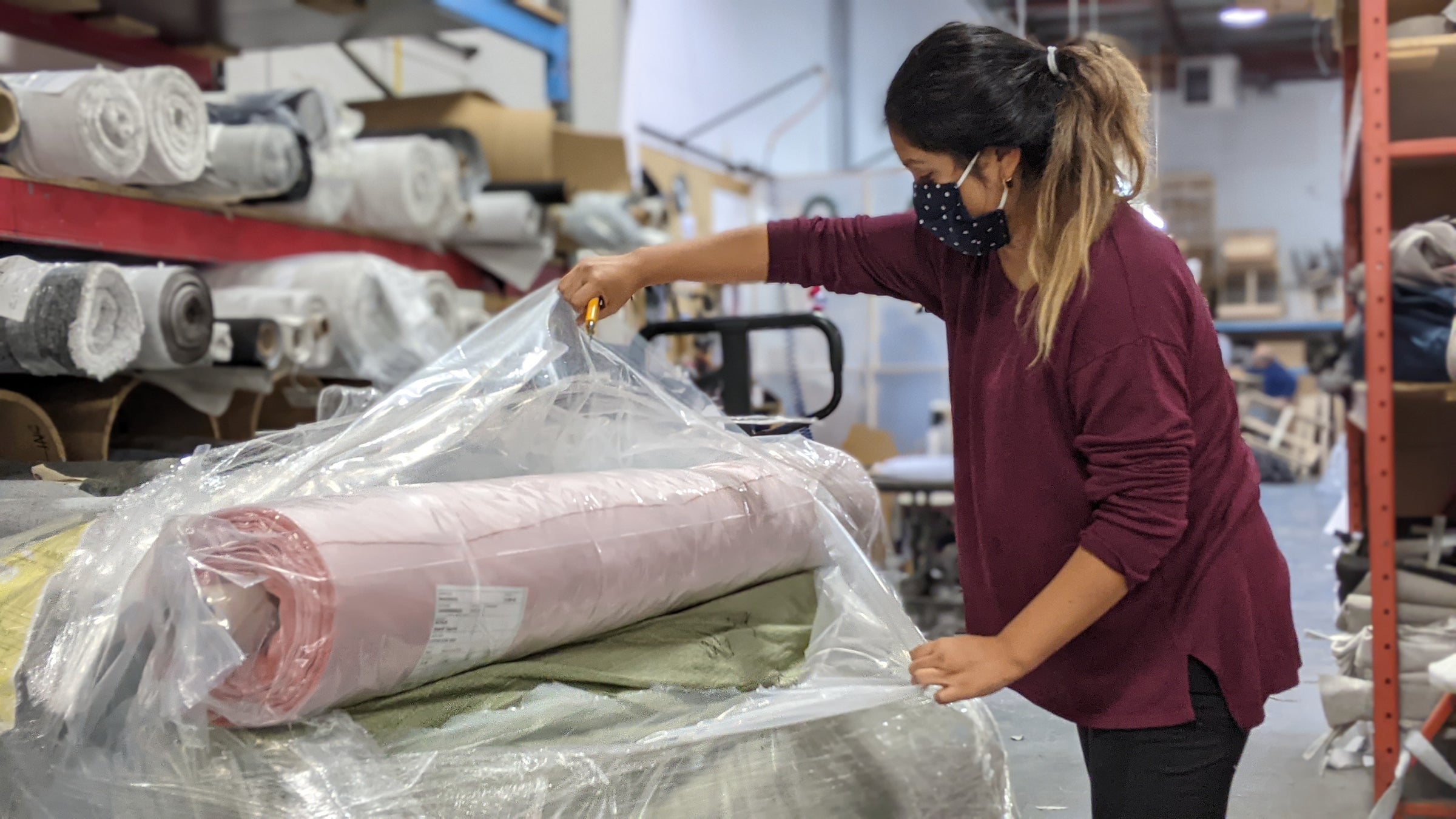 MATERIALS
Our Supply Chain
Transparency is extremely important for us. We believe it is important for any company to provide details on their product manufacturing and the provenance of their raw materials. When companies say "made in Canada", it is everyone's responsibility to ask questions.
For Go Coconut, it's just a part of our values.
CertiPur-US Foam
Manufactured in Québec, at 15 minutes from our main manufacturing facility.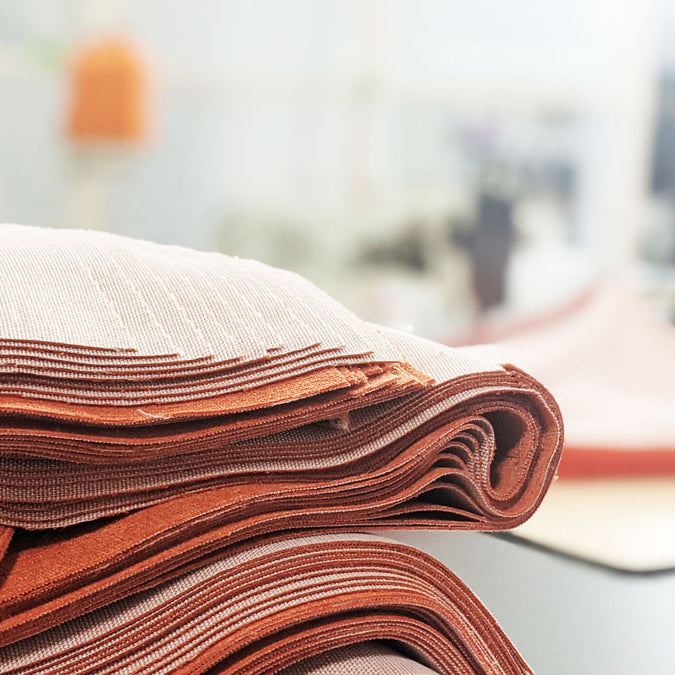 Fabric
We source our fabrics from Canadian distributors and manufacturers.
Waterproof liners: Sourced and manufactured in Laval, with Canadian standards.
Coconut fabric: Sourced from a canadian distributor, but manufacturing facility is in China. Unfortunately, the weaving factories all moved abroad in the nineties, and the quality of material we are looking for is not available locally. We are currently working with local partners to develop materials to our standards.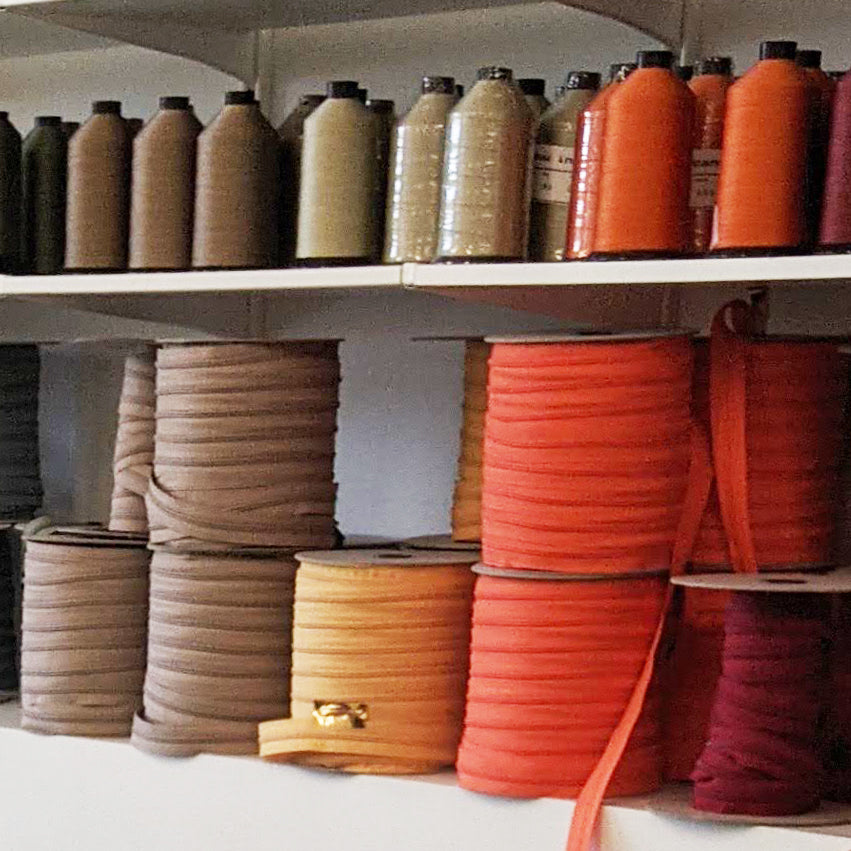 Trimmings and packaging
Zippers, thread and labels are all sourced and manufactured within a 5km radius from our main manufacturing facility in Laval.

Packaging components including our play guides and boxes are manufactured in Ontario.