18 Fun and Simple Indoor Activities for Toddlers and Young Children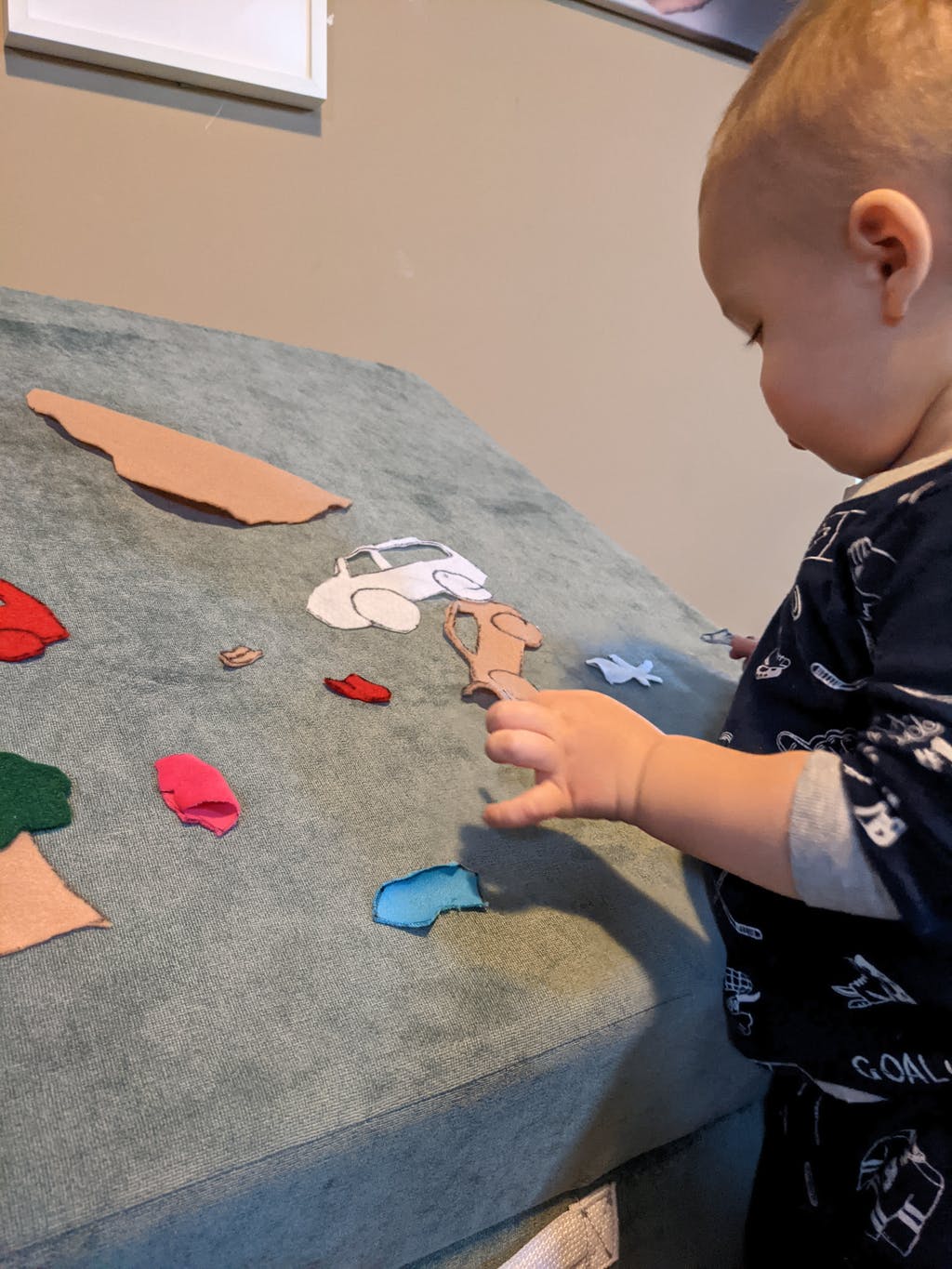 Age Range: 1-3 years old
Welcome to the world of fun-filled activities for your energetic toddlers! Here are some effortless indoor games is designed to keep the little ones engaged, as they explore their interests and develop crucial skills. 
1. Sensory Bins: Fill a container with items of different textures (feathers, pom poms, etc.) for them to discover and explore.
2. Playdough Fun: Provide child-safe playdough for a tactile and creative activity.
3. Bubble Play: Everyone loves bubbles! A simple mixture of dish soap and water can entertain toddlers for hours.
4. Indoor Ball Pool: Fill a kiddie pool or large box with plastic balls for a DIY ball pit.
5. Sound Shakers: Fill containers with different items (like rice or buttons) and secure them well. Let your kid shake them and enjoy the different sounds they make.
6. Stacking Cups: Plastic cups can be a simple toy to help develop fine motor skills.
7. Dance and Wiggle: Play different songs and encourage your toddler to dance along. Use your play couch as a stage and watch from the audience if you get too tired. 😉
8. Stuffed Animal Hide and Seek: Hide their favorite cuddly toys around a room for them to find. (This is definitely a favorite at home)
9. Walk the Line: Tape lines on the floor in different ways (straight, zigzag, spiral) and encourage your toddler to walk, hop, or crawl along them.
BONUS: Use the beams of your play couch and help your little ones practice their balance! They can walk on them or push on them across the living room!

Age Range: 4-10 years old
These entertaining activities not only offer buckets of fun, but also encourage creativity, teamwork, and problem-solving skills. From homemade crafts to thrilling challenges, bond with your curious kids while sparking their imagination and creating unforgettable memories. 
1. Paper Airplane Contest: Have them design and decorate their own paper airplanes and then see whose can fly the furthest.

2. DIY Mini Golf: Use things around the house to create a mini-golf course.

3. Fort Building: Allow them to use sheets, pillows, and furniture to create their own comfy fortress. (Or any of our play couches if you want to build a fort in 30 seconds!)

4. Cooking Class: Prepare a simple recipe together. They can help to measure, pour, and mix, while you manage the oven/stove work.

5. Arts and Crafts: Create themed art or crafts, like holiday decorations or homemade cards for loved ones.

6. Obstacle Course: Set up an indoor obstacle course using furniture and other household items. (Or use the bases and walls of our play couches to create one!)

7. Scavenger Hunt : Write a list of objects to find around the house and see how quickly they can find them.

8. Yoga for Kids: There are many online videos that offer kid-friendly yoga sequences. 

9. Origami Challenge: Use colorful papers to teach them the fun art of origami, folding them into animals, flowers or any other shape they like.
 Bonus: If it's not too cold outside, lay down on a Coconut play couch and watch the stars together. 
From sensory exploration for toddlers to collaborative activities for your older kids, these ideas aim to inspire creativity, friendship, and delightful memories. Remember, it's not ONLY keeping your kids busy 😉, it's about spending quality time together when you can. Keep exploring, keep playing, and keep creating those heartwarming giggles indoors!
Do you want to add some of your ideas to the list? Send them to diana@gococonut.ca so we can share them with our community!
---