The First Ever Trade-In Cover Program for Play Couches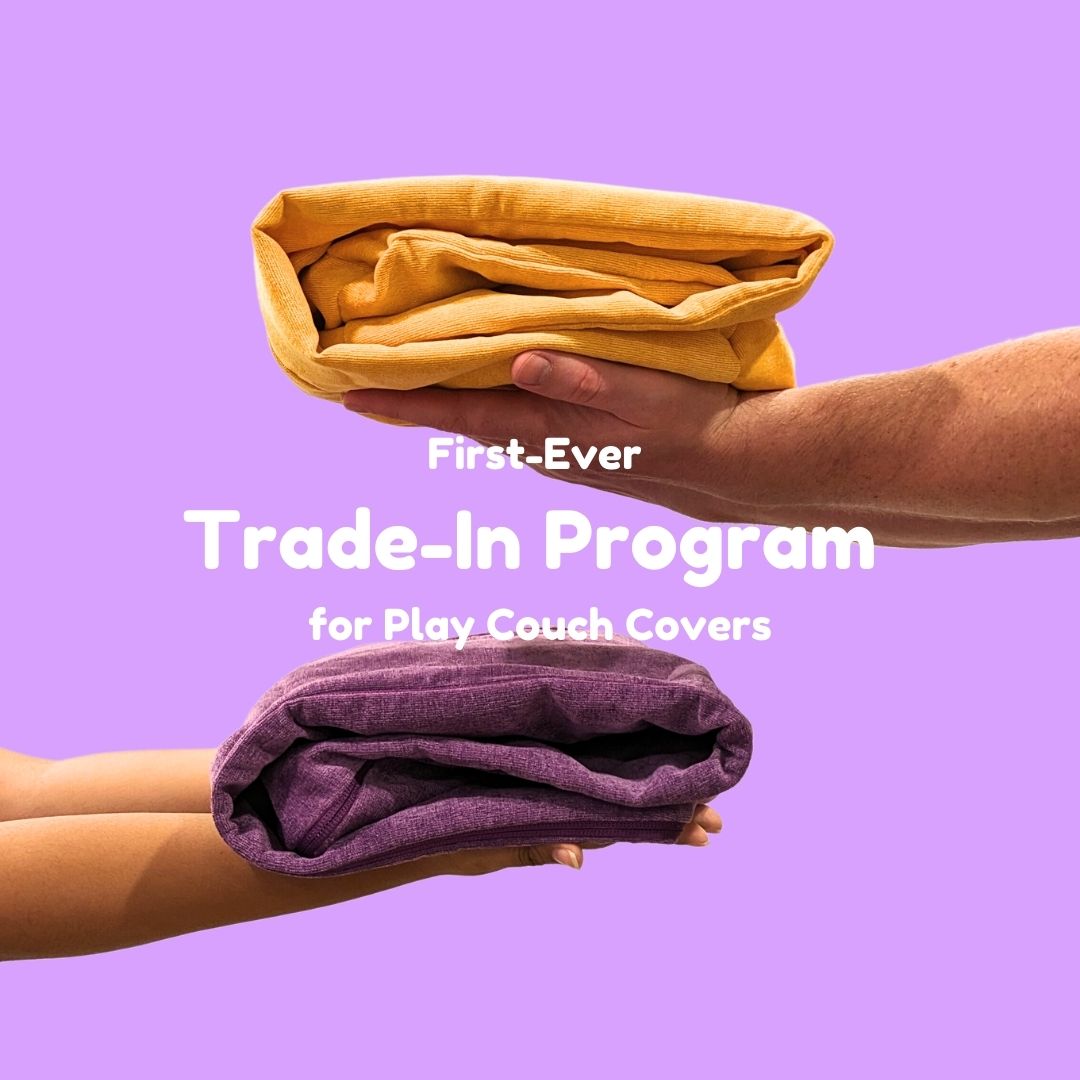 Go Coconut: The First Ever Trade-In Cover Program for Play Couches Launches October 17th, 2023
Laval, QC — Go Coconut, leading Canadian manufacturer of children's play furniture, is excited to announce the launch of its newest initiative on October 17, 2023 – a Trade-In Cover Program. First-of-its-kind worldwide, it allows Canadian customers to exchange their old play couch covers for up to a 50% discount on new ones.
Designed for children, Play Couches are versatile modular pieces of furniture created for imaginative play, and which can be turned into various configurations for numerous fun-filled activities. This concept has shot up in popularity during the pandemic, as parents found themselves spending more time at home with their children.
Go Coconut aims to extend the lifespan of any play couch that has been loved and used by the entire family. Starting October 17, 2023, customers can buy new covers directly from the company's website and a return label is provided for returning the old covers. These will then undergo assessment to determine a cashback ranging from 20% to 50% of the cover's purchase price. These covers are then refurbished and reintroduced to market through their 'ReLoved Program', already popular for selling such play couches.
"This initiative represents an evolution in our commitment to becoming a zero-waste company. We believe in protecting Mother Earth through durability, sustainability, and reusability of the products we create," founder Diana Horqque explains.
Targeting parents of young children, this program breaks from the traditional 'use and dispose' mold. Diana further adds: "Children don't require an excess of toys, but rather, quality toys that serve a long-term play purpose and stand the test of time."
This program also signifies the initiation of future projects toward creating more sustainable solutions for all of Go Coconut's products.
Founded in 2020, Go Coconut is a pioneering manufacturer of children's play couches, kids' furniture, and toys. Based in Laval, Quebec, their Canadian-made products reflect an unwavering commitment to local craftsmanship and quality. Active supporters of local communities, they dedicate efforts towards creating joyful spaces transforming children's interactions. Their remarkable products are carried in Indigo, Clement, and numerous local businesses.
To learn more about Go Coconut, visit www.gococonut.ca.
Contact:
Kevin Pestel, kevin@gococonut.ca
About Go Coconut:
Go Coconut is a locally based producer of children's play couches and toys, founded in 2020 in Laval, Quebec. Balancing fun, child development, and aesthetics, they offer unique solutions for children's spaces. They pride themselves on fostering a circular economy. Go Coconut's quality products are available through various prominent local retailers, demonstrating their strong commitment to community-building and sustainable practices. For more information, visit www.gococonut.ca.
---